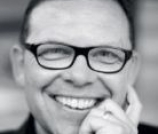 DAILY - UPDATED
KIA NEWS
&
SPY SHOTS
REVIEWS
SALES REPORTS

Wall Street Journal Interviews Hyundai-Kia Design Chief Peter Schreyer
Peter Schreyer is something of an anomaly in that he is a German who has reached the top ranks of a South Korean Hyundai-Kia conglomerate.
Kia Motors Corp. picked Schreyer to be its top designer in 2006 and just last year he was made chief design officer for the Hyundai Motor Group, which is made up of both brands.
He became one of 5 company presidents and the only non-Korean.
Before joining Kia, the 59-year old Schreyer had worked with Audi and Volkswagen, where he was very much behind the design of the new Beetle.
He has played a major role in taking Kia's image from bargain brand to serious competitor by revamping the designs and introducing the 'tiger-nose' grille.
Mr. Schreyer splits his time between Seoul, the US, and his Frankfurt home, but this week he is at the Geneva Motor Show, where Kia is unveiling new versions of the Cee'd and Pro_cee'd GT hatchbacks.
He took time out of his busy schedule to talk to the Wall Street Journal -WSJ. Here are a few of the highlights from that conversation:
1. When asked about how he is able to split his time between the Hyundai and Kia design teams, Schreyer replied that even though his work has basically doubled, his 7 years of experience with the company has helped.
He feels as though he is still at the beginning with Hyundai, with whom he feels that he need to try and find two good design directions. He did say that it helped that both design centers were close together.
2. Speaking of design changes, WSJ asked if we could expect to see something radical in the Kia line-up.
Mr. Schreyer responded that he would need more time to evaluate the designs, but he feels that what they have at the moment is a very good building block where major changes may not be required.
When asked when those designs might see the lights of day, he said that it was hard to tell, but perhap as soon as three years.
3. WSJ next asked about what his responsibilities would be as president of Kia.
He responded by saying that most of his focus would be on the design side of things, and that while he will not be expected to jet off to meetings all the time, his position is very much tied in to such things as marketing, IT, and finance.
4. The next question was about what challenges he faced as a foreigner in a top Korean company. Schreyer said that the hardest part is the difference in language and culture.
He said that the Koreans are incredibly open-minded and like to push projects to market as quickly as possible, which he sees as a real challenge.
He also pointed to how quickly prototypes were built from the first clay models, and also said that he really enjoyed the open door policy that seems to be very much alive and well in the company.
5. The WSJ then asked if a convertible or sports car was in the offing, to which Mr. Schreyer responded that the new Kia Cee'd GT, which is being shown at the Geneva Auto Show, is an incredibly sporty model.
He also said that he would love to design a convertible, but also understood that it would have to be done in total agreement with the top company leaders.
You can read the whole interview at the Wall Street Journal. Click here…