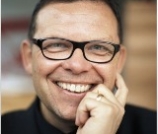 DAILY - UPDATED
KIA NEWS
&
SPY SHOTS
REVIEWS
SALES REPORTS

Peter Schreyer Named President Of Kia Motors
The meteoric rise that Kia has undergone in the past few years has been spurred on by the stylish new design of their vehicles. The man responsible for those designs has now been rewarded with a presidency with Kia.
It's something of a historic moment for German-born Peter Schreyer, 59, who became the first non-Korean to be given that title at Kia. Schreyer has held the position of chief designer since making the jump from Volkswagen back in 2006.
Kia Motors has not given any real insight into what Schreyer's job description will be in his new role, although the expectation is that he will continue to head up the design teams in the German, South Korean, and US design centers.
The statement that Kia released on Mr. Schreyer's appointment spoke of how he had publicly announced his commitment to Kia, and how he hoped to continue to rise to the challenge of making the South Korean company an outfit with a strong focus on design.
Peter Schreyer made his mark on the automotive design world by delivering models such as the Audi TT, Volkswagen New Beetle and Passat. His fingerprints are also all over the 'tiger nose' grille look that now appears on the Kia lineup of vehicles.
His work on other Kia cars like the new Optima, Sportage, and cee'd has helped lift Kia from relative obscurity to being one of the fastest growing car brands in the world.
Kia's U.S. sales rose 15 percent in 2012 and that growth has come courtesy of incredibly successful cars like the Optima midsize sedan, the Sorento SUV, and the totally cool Kia Soul.
There is more to come in 2013, with the release of the all-new Kia Forte family of vehicles, which will include a 4-door sedan, a 5-door hatch, and the 2-door Koup.
The appointment of Peter Schreyer as president of Kia Motors Corp will not change the overall control of the company, which will still be held by vice chairman and CEO Hyoung-Keun (Hank) Lee. He in turn will also still report to Hyundai-Kia chairman Chung Mong Koo.