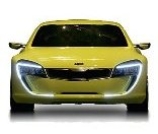 DAILY - UPDATED
KIA NEWS
&
SPY SHOTS
REVIEWS
SALES REPORTS

Peter Schreyer Doesn't Regret Joining Hyundai-Kia
Hyundai and Kia's chief design executive spoke recently about how Hyundai-Kia chairman Chung Mong-koo had a vision of taking Korean car companies to all new levels.
In an effort to put the impact Mong-koo has had on the industry, Schreyer compared him to visionaries like Steve Jobs, Jimi Hendrix and Miles Davis.
Mr. Chung Mong-koo is the chairman of Hyundai Motor Group, which encompasses the Kia brand.
The comments from the media shy Schreyer were part of a documentary recently aired on 3sat Mediathek, one of Germany's top broadcasting stations.
Never regretted joining Hyundai-Kia Automotive Group
Peter Schreyer commented that he has never regretted leaving Germany to take a position with Hyundai Motor Group and Kia Motors.
He also took time to express his gratitude to the Korean automakers for giving him the opportunity to show off his artistic talent.
The designer, who recently turned 60, said that his goal is to give Hyundai and Kia cars a style that sets them apart from all others.
He spoke about how Kia had no real identity in the past, which was something he wanted to address.
The documentary described Schreyer as a "superstar" for the part he has played in reversing the fortunes of Kia.
Since his hiring in 2007, Schreyer has helped to design the incredibly successful Optima and Sportage models, one of the top sellers for the automaker.
A difference between Hyundai and Kia
When asked about the differences between Hyundai and Kia, which are basically siblings, Schreyer compared Kia to snowflakes and Hyundai to water.
He said that Kia was more like a piece of construction, whereas Hyundai flows.
Schreyer also revealed that he makes an effort to spend as much time as possible in Seoul.
He feels that is the best way to interact with as many people as possible within the company.
It also give him a better understanding of the hierarchical workplace culture that exists in Korea.
Spending time with the younger people in the company became a focus, and he tries to spend as much time as possible interacting with them.
Schreyer said that he now believes the world knows all about Hyundai and Kia, and that the company now holds a legitimate place beside premium brands all over the world.
He said that younger designers should never fear taking on challenges, as failing to do something means they will likely achieve nothing.
At the end of the documentary Peter Schreyer spoke about the rapid success that he has witnessed in Korea in the seven years that he has been there. [Source: Koreaherald]