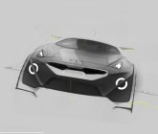 DAILY - UPDATED
KIA NEWS
&
SPY SHOTS
REVIEWS
SALES REPORTS

Kia To Boost Turbo Engine Technology
Kia Motors is close to delivering their first turbocharged model to the New Zealand market.
The Cerato Koup, known also as Forte Koup in the USA, will have that distinction, but it's not likely to be the last turbocharged Kia model on the market.
The second largest South Korean automaker has delivered some real advances in vehicle design lately, thanks in large part to the styling direction of Chief Design Officer Peter Schreyer.
They will now be adding some upgraded technological features to match that style, including a range of turbocharged petrol engines.
Kia has tasked its R&D department to focus their attention on turbo engine technology.
The end goal is to deliver a line of three- and four-cylinder engines that are high on performance, but which have lower emissions and improved fuel efficiency.
The first engine to come out of that process is the 1.6L T-GDI Gamma, which is what will be featured under the hood of the turbocharged Cerato Koup.
The engine is expected to deliver 204 horsepower output and 265Nm of torque, which is what is normally found in a larger V6 engine.
In addition to that, Kia will also introduce two other T-GDI (turbocharged gasoline direct injection) engines soon.
Those are still in various stages of development, however, both of them are expected to see the light of day within a couple of months.
Kia's Turbo Engines Under Development
– 3-cylinder 1.0L T-GDI Kappa engine that will likely appear in the carmaker's smallest cars, including Picanto, Rio and Venga MPV.
– 1.25L T-GDI four-cylinder unit which is expected to be available in several compact Kia models including the cee'd, Forte and Carens / Rondo MPV.
Being a part of "Kappa" family, the 1,2L T-GDI promises similar performance to current 1.8L and 2,0L standard petrol engines.
– 2,0L Turbo engine will go on sale in 2016 Kia Optima later this year
New Engine Technology
Kia is adding a number of technological innovations into the new engines, including exhaust manifold-integrated low-inertia single-scroll or twin-scroll turbochargers, dual continuously variable valve timing for both intake and exhaust system, high pressure direct injection (up to 200 bar through a six-hole injector), improved inter-cooling, separated wall exhaust manifold, which reduces exhaust back pressure and tumble-enhanced intake port for more efficient combustion.
7-Speed Dual Clutch Transmission
Advanced transmissions are also on the to-do list for Kia, with the goals being to create systems that handle the increased power without giving up on fuel efficiency.
One of the new transmissions, a 7-speed, dual-clutch version, appeared in the Niro concept at the Frankfurt Motor Show.
Todd McDonald, General Manager of Kia Motors New Zealand, is excited about the arrival of the 2014 Cerato Koup. He feels that this is the sort of vehicle that will take the Kia brand to all new levels.