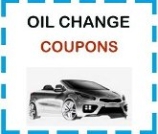 DAILY - UPDATED
KIA NEWS
&
SPY SHOTS
REVIEWS
SALES REPORTS

Kia Oil Change Coupons
Kia cars and SUVs are easy to maintain, if you have the right ingredients on your side.
Exclusive and sensitive as they are, you can not expect your Kia car to deliver quality performance unless you are careful about its daily maintenance.
Surely you wouldn't want to be that unfortunate person who owns a brand-new vehicle from the reputed house of Kia and yet suffers from car breakdowns every now and then!
The key to getting the best from your Kia is to pay more attention to the oil changing process.
Change oil frequency
How often you get oil changes for your Kia car depends entirely on two factors: how old the car is and how you use it.
There are certain oil change intervals for each Kia model, so you should ask your Kia service about when to bring in the vehicle for a check in.
Where to find Kia oil change coupons?
You can get Kia oil change coupon codes at various websites on-line.
Think of Groupon, Livingsocial, Saveology or any other coupon code provider. There are dozens out there!
Once you decide on the coupon provider, you should browse through their website to search for the latest deals, specials and offers.
Sometimes, you'll also need to provide some specifics like your car model, usage, etc. This information will help the website to throw up coupons that are more suited for your type of vehicle.
List of Kia vehicles: Soul, Sorento, Optima, Forte, Cadenza, Rio, Sportage, K900 luxury sedan, Sedona minivan.
Check for local dealerships near you that offer cheap oil change services and give them a call!