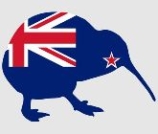 DAILY - UPDATED
KIA NEWS
&
SPY SHOTS
REVIEWS
SALES REPORTS

Kia Becomes Carbon Neutral In New Zealand
Kia Motors, one of the world's fastest growing companies, is looking to reduce its carbon footprint in New Zealand.
The steps they are taking go way beyond simply purchasing carbon credits to offset environmentally dangerous business activities. The New Zealand arm of Kia Motors is interested in reducing emissions, as opposed to offsetting them.
In order to achieve those reductions, Kia will cut back on staff travel, reducing fuel used by company vehicles, and will also look at how they freight new cars across the country.
The steps put in place have seen Kia Motors NZ gain carboNZeroCertTM certification from carboNZero Holdings Limited, a leading agency that are in the business of certifying businesses and organizations who are making real efforts to change activities that affect the environment.
Todd McDonald, General Manager of Kia Motors New Zealand, says the company takes these issues seriously and is committed to making changes globally.
The New Zealand branch of Kia wanted to do their part to contribute to those efforts by doing all they can to reduce their carbon footprint. McDonald said that in order to see what they could do, they met with carboNZero Holdings to get some real ideas.
Part of the involvement with carboNZero Holdings meant that Kia had to allow the company to look at their daily operations to get a real idea of just how much carbon was being used in the day to day running of the business.
The results of that study showed that 87% of the emissions released by Kia Motors NZ came from the shipping of cars and parts to dealers across the country. Another 8% was attributed to international and domestic travel by employees.
Mr. McDonald addressed the freight numbers by talking about how Kia relies heavily on shipments from Asia and Europe before the vehicles are then sent out across New Zealand.
He admitted that it would be a challenge, but that Kia is currently working with local suppliers to find ways to consolidate movements.
Kia Motors NZ is also looking at reducing the carbon footprint caused by the travel of its employees, with the focus there being on educating their people on how to make savings.
Kia feels they will be able to meet their fuel reduction targets thanks to new vehicles being introduced over the next three years that will use less petrol and diesel.
In order to become carbon neutral, Kia Motors NZ will also need to purchase carbon credits to offset emissions that are simply unavoidable.
The current carboNZero certification is valid until the end of 2015, when it will be re-assessed. [Source: Kia, photo: NZexposed]
Related news: Kia Rio Sport launched in New Zealand…