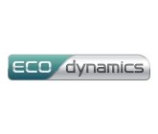 DAILY - UPDATED
KIA NEWS
&
SPY SHOTS
REVIEWS
SALES REPORTS

Hyundai-Kia Beats Honda As Greenest Automaker
The top 8 automakers in the United States are all actively looking for ways to continually improve environmental performance, much of which is being done due to stricter standards being set for fuel efficiency and emissions.
A report issued by the Union of Concerned Scientists sees Hyundai-Kia as the "Greenest Automaker," stealing the top spot from Honda.
This is the first time since the UCS Automotive Ranking report has been issued that all 8 have reduced their average carbon and smog-forming emissions.
Dave Cooke, a vehicles analyst in the Clean Vehicles Program and the author of the report, said that in the past automakers were concerned with features like cup holders as opposed to fuel economy.
The needs of the consumer are changing, though, forcing automakers to deliver more when it comes to fuel efficiency.
Tailpipe Emissions On Decrease
A look at the numbers shows that there has been an 87% reduction in smog-forming tailpipe emissions in the average vehicle since 2000. Global warming emissions have decreased by about 20% since 2000.
Despite the fact that Hyundai-Kia has to adjust their fuel efficiency rating with the EPA, they were still able to outstrip everyone else in terms of performance.
This is due in large part to the downsizing and turbocharging of the engines they deliver, as well as producing hybrid-electric versions of their best-selling cars, the Hyundai Sonata and Kia Optima.
This report marks the first time that anyone but Honda has ever been named the "Greenest Automaker" dating back to 1998.
Mr. Cooke said that Honda is still a strong performer in many categories, but that they have started to lag the industry average in their midsize fleet.
He went on to say that Honda will need to step up their game if they want to keep pace with Hyundai-Kia.
Toyota, Nissan, and VW tied for third spot in the report.
While international automakers all scored better than the national average, Ford, GM, and Chrysler were left propping up the table.
Ford is making some great strides, though, seeing vastly improved performance in the reduction of smog-forming emissions and global warming emissions.
There is no denying that technology will continue to play a role is seeing the numbers reduced even further in the coming years.
The fact is that automakers are going to be forced to go that route in order to comply with the newer, stricter emissions standards being laid down.
One of the reasons why Hyundai-Kia have been so effective in this area is because they have been taking a proactive approach to emissions and fuel efficiency for several years, which makes you believe that the top spot on the green list may be theirs for quite some time.