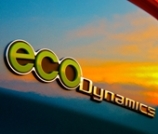 DAILY - UPDATED
KIA NEWS
&
SPY SHOTS
REVIEWS
SALES REPORTS

EcoDynamics Technology Puts Kia To The List Of 50 Best Global Green Brands
Kia Motors has secured 37th spot in Interbrand's list of the 50 Best Global Green Brands 2013.
This is the first appearance on the list for the Korean company. Interbrand takes into account market perception and the actual environmental performance of the company when putting the list together, with the onus being on sustainability and performance.
This particular recognition comes fast on the heels of Kia's 87th place ranking in the 100 Best Global Brands 2012.
Kia made it onto the 50 Best Global Green Brands 2013 list in large part because of their commitment to eco-management in their brand management strategy.
The company has also made huge strides in the development of their vehicles, with much of the onus placed on fuel efficiency and the goal of making zero-emission vehicles.
It is those efforts that have placed Kia at the forefront of environmental sustainability.
Jez Frampton, Global CEO of Interbrand, said that the best green brands are those that are relevant and pioneering, as well as profitable, ethical, and environmentally responsible.
He applauded the efforts that Kia Motors has made to meet all of those criteria, which is why he says they made it onto this year's list.
Kia's "Eco" Commitment
Kia has shown its environmental commitment by introducing a number of new products under their EcoDynamics umbrella.
The goal in doing this is to stay ahead of the coming regulations regarding global emissions, as well as to providing consumers with a wide range of vehicles that deliver excellent fuel efficiency.
Included in that is the development of hybrid powertrains for the Forte in Korea and the Optima in other world markets.
Also included are electric vehicles, both plug-in and full electric, as well as fuel cell and hydrogen fuel cell models.
Kia has also worked hard to limit their carbon footprint in their supply chain centers by recycling 90% of the waste used in production and reducing their use of water resources.
Tae-Hyun (Thomas) Oh, Executive Vice President and COO of Kia Motors Corporation, said that Kia Motors was determined to continue to make sustainable growth and environmental performance a major part of their company goals.